Perpetual Care for the NCOC Memorial at Ft. Benning GA

Note: The NCOC Memorial has been placed at the National Infantry Museum at Ft. Benning GA. It will be the second monument from the entrance near the parade ground and grandstands, across from the 173rd Airborne Monument. Our group is responsible for the cost of the concrete pad and placement, along with a reserve for the perpetusl care of the Memorial.


Send to: Tony Dooley Class 1-71 B
5399 Story Road SW, Powder Springs, GA 30127





Washing the Vietnam Memorial

The VVA 641 Chapter in Silver Springs MD washes the Vietnam Memorial in Washington D.C the 1st Saturday of each month during the months from April to November. All the washing is done by hand and brushes. The washing is open to the public.

For more info, click: Rodney EngClass 29-68 B






NCOC Logo Decals
Bob Anderson (15-68) has made up DECALs with the NCOC Logo that you can place on your automobile window. They adhere to the outside of the window.
Click on each Photo to get a larger view.


Bob's address on the order form has changed and at this time I can't change it on the order form document. The new address is: Robert Anderson 12414 Osprey Lane, Papillion, NE 68046
The decals measure 5 5/8 X 3 1/2. They come in two colors, White or Blue and Cost $5 per decal.
Bob's e-mail is: Bob AndersonClass 15-68 B




The Ft. Benning Command Historian, David S. Stieghan would like to hear stories about the early days of the NCOC Program.

He wants to hear about the good, and the bad experiences that graduates had during the course at Ft. Benning and after graduation when they went onto their OJT and service with their Units in Vietnam and elsewhere.

You can call or E-mail David above or reach him by Phone (706) 545-4290/4290 DSN 835-4290/6278 FAX (706) 545-7500 or DSN 835-7500 To send E-mail to him, just click on his name above.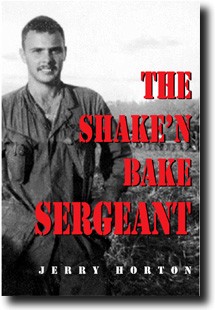 The Shake'n Bake Sergeant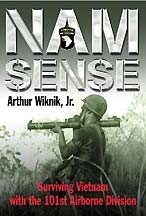 Nam-Sense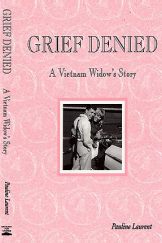 Grief Denied
Noncommissioned Officer Candidate Locator
( Lovingly known as, " Shake n' Bake " )


The mission of the N.C.O.C. Locator is to find and catalogue the current addresses of all former N.C.O.C. graduates and help them find their service buddies. If you are a former graduate and interested in finding friends from NCO School, or just want to register so others can find you, please write or E-mail us at the address listed below. [ We are a brother helping brother type group so the info is free for the asking ]

In case you aren't sure of your Class number, we have the rosters from all the classes so we only need your full name and we can tell you what Class you were with.

If you served with, or knew someone who was an NCOC graduate and you would like to contact them, we will act as a go between. Not everyone made friends in the service and we want to protect the privacy of our members. Many of the names listed here have an e-mail TAG so you can contact them directly from this site. If we have their address we will let them know you wish to make contact with them. If we don't have their current address, we will make a note in their Class file, informing them of your search.





Men listed by their Military Unit.

Links to other Vietnam Related Web Sites:
Infantry Division Web Sites and Personal Web Pages
Information for men who Graduated from NCOC Schools at other Forts. These contacts might be able to help you find a buddy or info about your Class.

Graduates who attended NCO School at Ft. Sill, OK (1968-1972) are encouraged to contact Larry Daniel

Graduates who attended NCO School at Ft. Bliss, TX (1968-1972) are encouraged to contact John Mowatt.

Graduates who attended NCO School at Ft. Knox, KY (1968-1972) are encouraged to contact Max Torno.This is for the MOS's of 11D (Recon) and 11E (Tankers)

Visit Max's Tanker Web site

E-6's Vietnam Tankers Web Page

Graduates who attended NCO School at Ft. Leonard Wood, MO (1968-1972) are encouraged to contact Jim Fishel. This is for the MOS of 51H (Engineers)






Address:
N.C.O.C. Locator
Budd Russell
E-mail to N.C.O.C. Locator.




Link to Newspaper Sites:

Hot Sheet
If you like to read different newspapers or see TV news. This is a good site.




To Top of Page
This WEB Page was created by Budd Russell
with help from Craig Thompson, Gary Stevens
Adam Zarzyski, Michael Santerre and Charles Drew

Created in 1997

Copyright &copy 1997-2018 N.C.O.C. Locator.