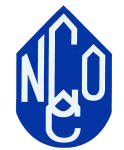 The N.C.O.C. Search Page

This Search Page is divided into 7 Sections.

11 BRAVO 1967-68
11 BRAVO 1969
11 BRAVO 1970
11 BRAVO 1971-72
11 Charlie
11 Foxtrot
Miscellaneous [ Searches that can't be categorized ]


If anyone recognizes a name and knows the whereabouts of anyone listed, please contact the N.C.O.C. Locator.

11 BRAVO 1967-68
CLASS
NAME
SEARCHING FOR
OTHER INFO
1-67
Pauline Laurent
Men who knew Howard E. Querry KIA
9th Inf. Div.
1-67
Pope, Joe W. Jr.
Michael W. Moody
Class 20-68
1-67
Pope, Joe W. Jr.
Michael Rosset
Class 14-68
2-67
David N. Davignon
Rodney C. Dickey
Same Class
5-68
Herman Cole Jr.
Roy J. Gibson
Same Class
7-68
Thomas "TL" Thomas
Alan Sealbach, Herman Wheeler Jr., Manuel Valdnegro, Robert Sablan
Same Class
9-68
David Frierson
Ron Lestock
Class 6-68
10-68
Richard D. White
Joe Virda, Joe Paquette, Dave Wickersham, Randy Taylor, Robert T. Johnson
Same Class
11-68
James L. Baker
Clyde D. Ament
Same Class
15-68
Susan Creep
Men who knew Guy B. Creep Jr. KIA
5th Inf. Div.
17-68
Richard Thompson
Richard Zielinski
Mississippi ??
21-68
Thomas M. Maloney
Fredrick D. McNeal Jr., John T. Mitchell
Same Class
22-68
Family of Sgt. A. W. Howard Jr.
Dennis L. McGowan
Same Class
24-68
Blaine R. Bruner
Timothy J. Cox, Robert G. Baldridge, Thomas H. Blue Jr.
Same Class
26-68
Robert Clark
Ronald J. Berger, Ronald J. Stein
Same Class
26-68
Paul Mims
William D. Fromwiller
Class 19-68
33-68
Terry Smith
Patrick K. Taylor and men who knew his brother, SGT Leo B. Smith
Same Class
41-68
Paul R. Moron
Ron Howard, John B. Morgan, James L. Mozingo
Same Class

11 BRAVO 1969
CLASS
NAME
SEARCHING FOR
OTHER INFO
3-69
Michael Smith
George Kennedy (11-69) David J.C. LeBlanc (13-69)
Same Unit in Nam
4-69
Jerry R. Prentice
George D. Prewitt Jr.
Same Class. Miss.
7-69
Family Members
Men who knew Thomas W. Markunas
Class 7-69
11-69
Ben Sizemore
Men who knew his father, esp Ben Shoemaker
Class 11-69
13-69
William W. Brown
Francis P. Cumo and Joseph DeMarco
Same Class
18-69
Randall W. Windstein
Gerald J. Lichnovsky
Class 2-69
30-69
David Miller
Shelton T. Eudy
Same Class
34-69
Ben Buelher
Sam Haus
Class 2-70
35-69
Gary Rush
James P. Riedel
New York
43-69
Clement J. Dombrowski
Dennis D. Cook
Same Class

11 BRAVO 1970
CLASS
NAME
SEARCHING FOR
OTHER INFO
4-70
Charles R. Brune
Kenneth M. Hawkinson
Same Class
6-70
Charles A. Clark
Philip C. Carroll
Same Class
7-70
Michael Rogers
Dennis R. Smith
6-70
9-70
Joe Ludwick
Ronald M. Martino, Quentin R. Minnehan
Same Class
9-70
Thomas Spalding
Thomas E. Rubsan, John C. Henry, Peter C. Koon
Same Class
18-70
Glenn W. "Bill" Johnson
Billy Hurley, Bill Jone
Same Class
20-70
Daniels, George T.
Lester H. Daniel, Roy L. Davis Jr., Dennis Dutilly, Joseph A. Cotto and John W. Correia
Same Class
22-70
Billy Olden
William Massengill, Van Mitchell
Same Class
23-70
James L. Edwards
Charles S. Cooper, Charles S. Ferguson, Larry C. Johnson
Same Class
23-70
Logsdon, James E.
James Anderson, James McDonald
Same Class
23-70
Mark Maloney
Robert D. Mayfield, John D. Nealey, Eric A. Glasser
101st Abn 3/187th
23-70
Donald R. Woodard
Charles L. Wright
Class 17-70
35-70
Roger Steakley
Men who knew Howard S. Lamb
173rd Abn. KIA 2/28/71

11 BRAVO 1971-72

11 CHARLIE 1969, 70, 71

11 FOXTROT 1969, 70, 71, 72

MISCELLANEOUS ( by Infantry Division )
UNIT
NAME
SEARCHING FOR
OTHER INFO
Herb Artola
Anthony Maziotti, Jack Zimmer, Michael Hoover
3/22nd Inf.
Chuck Sarosi
William Campbell, Sgt. Tatum (Tatem?), John Salinas
Co B 2/12th, 69-70
If anyone would like to list a Search for a friend, please contact the N.C.O.C. Locator.
To Top of Page
This Page was created in June 1998
by Budd Russell


Copyright &copy 1998-2016 N.C.O.C. Locator.


Back to the MAIN PAGE