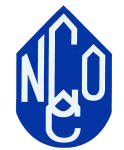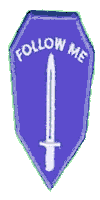 N.C.O.C. Missing in Action Report:
There are now 3 Graduates who are listed as Missing in Action in Vietnam. The following accounts have been taken from the Official, Department of Defence, Missing in Action Report.
WARNING
The following accounts are quite graphic and might be upsetting to some people.

N.C.O.C. Class 7-68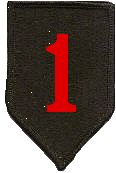 12 Sep 68
MIA
Was squad leader and pointman for his squad when engaged a hostile force. He and radio operator were hit by enemy fire and pinned down. Two other members of the squad were able to reach the radio operator but could not reach SSG Shark as he was lying in an exposed area. Artillery and air support were called in but the squad had to turn back without recovering him. Area was retaken two days later, but no evidence of SSG Shark except steel helmet and part of canteen.
Coord/Province: XU 764 139 Binh Long

N.C.O.C. Class 39-68

7 Jan 69
MIA
Larry's platoon was engaged in a firefight with the Viet Cong on January 7, 1969 Northwest of Tay Ninh City, about 8 miles from the Vietnam, Cambodian border. Larry was slightly injured by fragmentation wounds, removed his shirt and told another wounded soldier that he was going for help. The soldier then observed SSG Welsh walk down a path toward an area where artillery shells were falling.
Returning to the battle scene the next day, searchers found one man dead and a wounded man hiding in a hollow log. The wounded man told the searchers what he knew about SSG Welsh. The Search team found SSG Welsh's eyeglasses, wallet, shirt and the watch with the silver chain wristband that he wore, but he was not seen again. He was the only man unaccounted for in Vietnam on that day.
Province: Tay Ninh
For Additional Info:

N.C.O.C. Class 9-69

27 March 69.
MIA
Member of a platoon of A Company sent on a recon mission in hostile area and came under hostile weapons fire and was pinned down. After withdrawal of platoon from area, SSG Czerwiec was missing.
Coord/Province: YA 831 852 Kontum

N.C.O.C. Class 3-70 F (11Foxtrot)
17 Jun 70.
MIA
Leader of a five man reconnaissance team inserted into an area on a mission which began on 16 June and continued throughout the day without incident. The next day, they passed an American fire support base and an enemy defensive position that had recently been abandoned. While moving further into the area, SSG Cochrane came upon enemy bunkers and signaled the others to take cover. At the same time, they received enemy fire and SSG Cochrane was hit in the neck area, fell, but was still moving. Team members fired into the enemy positions and radioed for help, but got no response. Soon thereafter, the radio was hit and became useless. One member was killed and two wounded. Other members were unable to help the wounded due to enemy fire and had to retreat. One member got back to base and reported the incident, however, helicopters could not get to the area that day because of weather condidtions. Rescue personnel recovered the two wounded men the next day, but SSG Cochrane and deceased member could not be found.
Coord/Province: YU 384 616 Cambodia

If anyone reading this page might have a photograph of any of these men, could you have it scanned and sent to the N.C.O.C Locator so that we can display it on this page. Everyone seeing it would appreciate your thoughtfulness.
If anyone can add more details, please send your comments. There were survivors to these incidents and maybe they can add more details that the Report left out.
---